Happy Spring, y'all!
Welcome to the latest edition of Rachael Sage's Newsletter, and for those of you who signed up recently along her "Blue Roses Tour", we're so happy to have you aboard Rachael's sparkly magic carpet :) We have some particularly exciting news and upcoming show info to share, including several Independent Music Award Nominations, along with upcoming appearances with Judy Collins and at TEDx Stanford. Peruse below, and hope to see you along Rachael's upcoming Spring Tour!
xo & cherry blossoms,
- Team MPress
1. RACHAEL'S ALBUM & ARTWORK RECEIVE 5 INDEPENDENT MUSIC AWARD NOMINATIONS!
Rachael and her extended team of uber-talented musical and visual collaborators are honored to have received 5 nominations in the 14th annual Independent Music Awards. The IMAs is an insitution that recognizes outstanding achievements in the world of independent music. Rachael is nominated for:
You can show your support for Rachael by casting your vote with IMA's Vox Pop vote – and big congrats to all of the other talented nominees!
2. RACHAEL & JUDY COLLINS' DUET HITS #2 ON THE FOLK CHART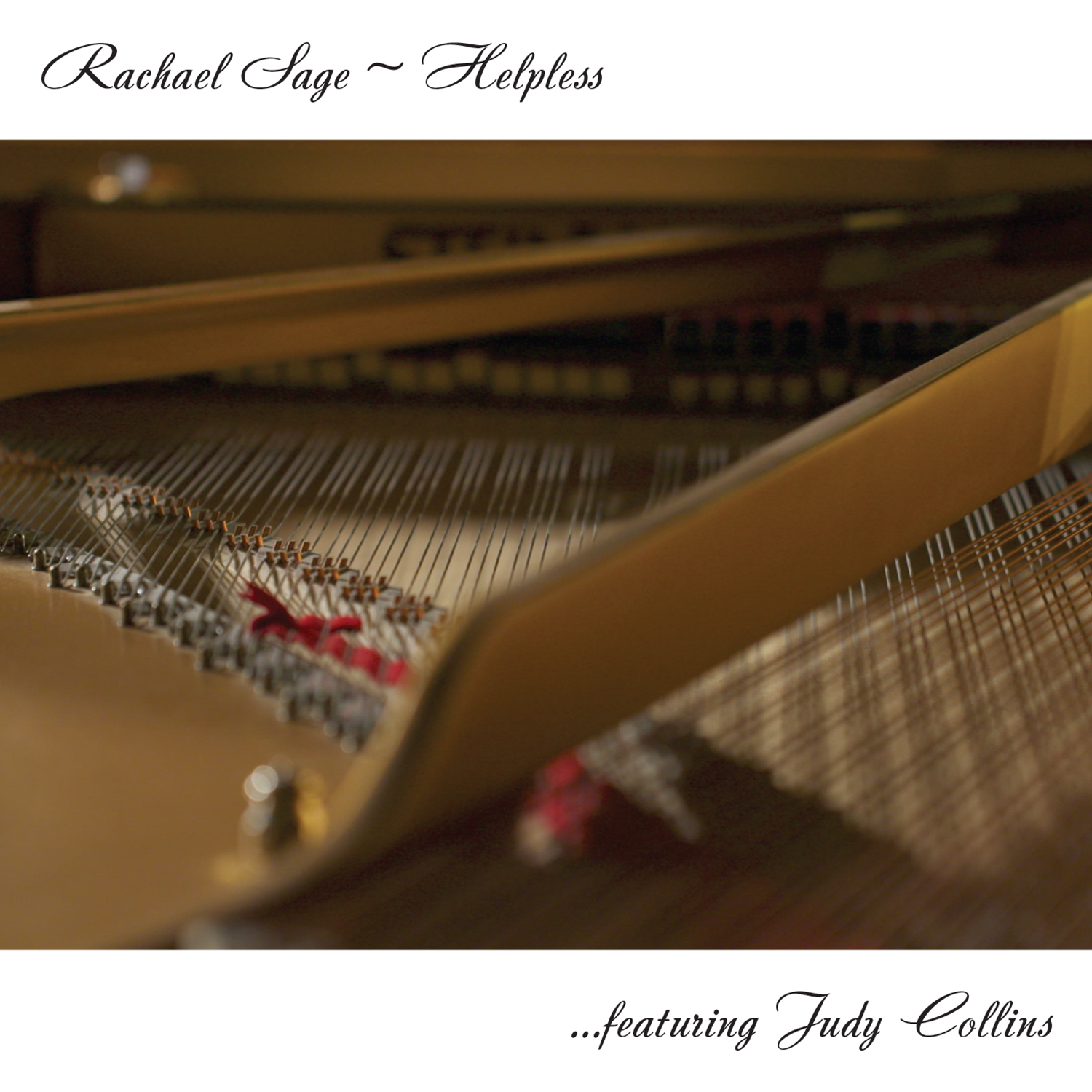 Last month, Rachael appeared on the Folk DJ Chart for the very first time, and her duet rendition of Neil Young's "Helpless" (with Judy Collins) climbed all the way to #2! Her full album Blue Roses also appeared on the chart at #27. Thanks so much to everyone at Folk radio for their support, and for helping celebrate such a joyful collaboration between Rachael and her inspiring mentor, Judy Collins! For those of you who may have missed it, check out the video of "Helpless" here.
3. RACHAEL TO PERFORM AT TEDx STANFORD IN PALO ALTO, CALIFORNIA!
Rachael and her violinist Kelly Halloran will be performing on May 17th at TEDx Stanford, the theme of which will be "Turning Point". As a student at Stanford, Rachael composed music for the theater department (including original scores for "Macbeth", "The Duchess Of Malfi" and The Women's Performance Collective), while honing her songwriting at The Stanford Coffeehouse – so it will be especially meaningful to perform again at her alma mater and share a bit of where her musical adventures have taken her since her college days. For more info about TEDx Stanford, visit https://tedx.stanford.edu/. (Special thanks to fellow Stanford alum and songwriter/producer Cliff Goldmacher for recommending Rachael for this exciting opportunity!)
4. SUBCULTURE SPRING-THEMED NYC SHOW RECAP & PHOTO GALLERY
This past week, Rachael Sage & The Sequins joined special guest Matt Nakoa in a celebration of everything we love about Spring, performing a unique set focused on Freedom, Redemption and Renewal. Along with more recent material from her album Blue Roses, Sage and her band-mates revisited older selections from her repertoire including "93 Maidens", "Ode To A Sailor" and "Alright, OK". The show was filmed, so keep your eye on Rachael's YouTube channel for video clips in the next few weeks, and in the meantime here are some photos from the show by the multi-talented John Shyloski!
5. MEDIA: BBC RADIO & RECENT PRESS
When last in London, Rachael and Judy Collins joined the BBC's Clare Balding on her Radio 2 "Good Morning Sunday" show to discuss their collaboration on "Helpless", and Rachael performed "Blue Roses". The session aired on March 22. Click here for a behind-the-scenes video and photo gallery from that session!
More press and reviews have come in this month, including:
6. SPRING SHOWS: EAST COAST, WEST COAST, & BACK TO THE UK...
Rachael will be hitting the road again this weekend, making stops along the way in Pennsylvania (LAUNCH Music Conference), Upstate New York, Brooklyn, New Jersey (with Judy Collins!), Los Angeles and more! At the end of the month, she'll also be heading back to the UK for some festival appearances...woohoo! For more info and gig updates visit Rachael's website, and make sure to keep up with her on Twitter, Instagram, and Facebook for her latest tour mishugas!
AVAILABLE NOW

featuring songs from "Dance Moms"
---
UPCOMING SHOWS
(For more details and to confirm start times, please visit Rachael's website)
4/23 • Lancaster, PA
LAUNCH Music Festival @ The Lancaster Dispensing Co.
11:00 pm

4/25 • Macungie, PA
"Bringing Nashville North" @
Macungie Arts Institute
8:00 pm
4/26 • Ithaca, NY
Felicia's Atomic Lounge
7:00 pm
5/2 • South Orange, NJ
SOPAC
8:00 pm
supporting Judy Collins
5/9 • Binghamton, NY
Cyber Cafe West
9:00 pm
5/10 • Brooklyn, NY
Putnam's Unplugged
8:00 pm
5/13- 5/14 • Philadelphia, PA
NON-COMMvention
MPress Attending
5/17 • Palo Alto, CA
TEDx Stanford
11:00 am

5/19 • Los Angeles, CA
The Market
8:00 pm

5/28 • Hay, UK
How The Light Gets In Festival
2:30 pm

5/29 • Hay, UK
How The Light Gets In Festival
2:00 pm

6/13 • Brooklyn, NY
Brooklyn Pride
2:00 pm

6/20 • Cambridge, MA
Club Passim
3:00 pm

7/17 • San Francisco, CA
Dolores Park Cafe
7:30 pm