Hello, sizzling, sexy mensches...
Greetings from our NYC headquarters, where it's 90+ degrees...shvitz-o-rama! We hope you're enjoying your summer, and are finding some time to enjoy warmer weather, good company & the odd blockbuster movie – on an airplane, perhaps :) Speaking of airplanes, our own Rachael Sage has been doing quite a bit of travel since we sent our last newsletter, and having adventures galore. She's been to the UK (twice!), traversed California, and most recently, shared the stage with Judy Collins on Cape Cod, MA.
It's been a very busy summer, and now Rachael will be spending some time working on new songs and then heading back into the studio with longtime friend and co-producer Andy Zulla (The Sweet Remains, Rod Stewart), along with her favorite engineer & all-around-brilliant human, John Shyloski. More details below, along with a smattering of upcoming shows in the U.S. & UK. Enjoy!
xo & light,
- Rachael & Team MPress
1. UK Tour Recap: John Barrowman, Troubadour Headline Show & Pride In London
This summer, Rachael & her amazing violinist Kelly Halloran joined star of stage and screen John Barrowman on a whirlwind UK tour, supporting almost a dozen shows at big, beautiful venues everywhere from Edinburgh to Cardiff to Cambridge. Along the way, they used in-ear monitors for the first time (exciting!), fell in love with John & his incredible cast & crew, and made lots of new friends. Shortly thereafter, Rachael returned to England to perform at Pride In London (where the star of "Phantom Of The Opera" befriended her, and she met glamorous cabaret artists Apple Derrieres & Adam All). From there, she made her way to the beautiful countryside of Wales, where she performed at the Llandeilo Jazz Festival.
Check out the tour recap video, and a photo gallery on her Facebook Page, featuring some of their adventures... and make sure you're following Rachael on Twitter and Instagram to keep up with her travels in real-time!
2. "Dance Moms" Features More Of Rachael's Music This Season
For the last 2 weeks, Rachael's song "Barbed Wire" has been featured in episode 28 of Season 5 of Lifetime TV's hit series, "Dance Moms". You can watch the full performance by the members of the Abby Lee Dance Company here! We've also just learned that "Newspaper" — also from her latest album, "Blue Roses" — will appear in the season finale on August 11. Keep your eyes & ears peeled, and let us know what you think of the dance!
3. "Coloring Book" Video Out Now, & Exclusive UK Version Coming Soon
On July 8, Rachael's brand new video for "Coloring Book" debuted in NYC at Rockwood Music Hall. Thanks to everyone who was able to attend the video release party! The U.S. version was premiered by Curve Magazine, and you can watch it now on YouTube! Directed by Nick Clark, the video features Rachael's original artwork and a delightful performance by young actress Mikaela Oppenheimer, along with music cameos by our friends Andy Mac & Matt Nakoa. Also, check out a special behind-the-scenes vlog to learn more about the making of the video.
Because you can never have too much of a good thing, an exclusive UK Version of the video will also be released later next month, with additional footage and artwork; stay tuned for updates!
4. Vote for Rachael in the Independent Music Awards "Vox Pop" Round!
Rachael is nominated for the 14th Annual Independent Music Awards in 5 categories, and voting is open for the "Vox Pop" round! Click on the links below to support Rachael by voting for her in each of her nominated categories!
5. TEDx Stanford Video Up Online - Watch It Now!
In May Rachael was invited to appear at her alma mater, Stanford University, as part of TEDx Stanford, where she performed "Featherwoman" and "Heaven (Is Grocery Clerk)". Check out the video, also featuring violinist Kelly Halloran. You can also help spread the word by sharing the video on your socials, or just emailing it to a friend :)
6. Rachael Heads Back Into The Studio In August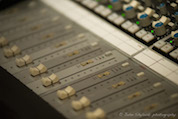 This month, Rachael will be reuniting with co-producer Andy Zulla to begin work on her next album. With a fresh batch of new tunes — including new live favorites "Loreena" and "Heaven (Is A Grocery Clerk)" — Sage and Zulla will be heading into the studio for the first time since their 2003 collaboration, "Public Record". Engineer John Shyloski will also be onboard, as well as Sage's band The Sequins, and some exciting special guests. More details coming soon...and send good studio mojo!
7. Upcoming Shows: MD (w/ Judy Collins!), CA, NYC (CMJ), & Fall UK Tour
This week, Rachael will make her debut at the Avalon Theatre in MD, sharing the stage with folk-legend Judy Collins! In September, Rachael will head back to southern California for a festival in San Diego. (Want to host a house concert while she's out there? Check out Rachael's Fanswell Page to find out how!) Other upcoming shows include an appearance during CMJ at NYC's The Cutting Room, and later this Fall, a 2-week tour in the UK with more shows TBD in Europe. Details over there on the right, and visit www.rachaelsage.com/tour for more details!
AVAILABLE NOW

Blue Roses (Deluxe Digital Edition)
---
UPCOMING SHOWS
(For more details and to confirm start times, please visit Rachael's website)
8/7 • Easton, MD
Avalon Theatre*
8:00 pm

9/26 • San Diego, CA
Adams Avenue Street Fair
7:45 pm

10/16 • New York, NY
MPressFest CMJ 2015 @
The Cutting Room
7:00 pm
10/20 • Bristol, UK
St. George's Hall*
8:00 pm
10/21 • St. Albans, UK
The Alban Arena*
7:30 pm
10/22 • Wimborne, UK
Tivoli Theatre*
8:00 pm
supporting Judy Collins
10/24 • Malvern, UK
Malvern Forum Theatre*
8:00 pm
10/25 • Exeter, UK
Northcott Theatre*
8:00 pm
10/26 • Cardiff, UK
Tramshed*
7:30pm
* supporting Judy Collins!