Greetings, beautiful glitterfolk -
Hope you're all keeping warm, enjoying the holiday season so far :) It's been a while since we've checked in...and there's lots to catch up on so here we go. But before we do...well, Rachael & the folks here at MPress Records just wanna say THANK YOU SO MUCH for your amazing support in 2014. Rachael released her new album, gallivanted all over the globe, made a magical video, signed a fantastic new band and generally followed her creative bliss thanks entirely to your unwavering presence and encouragement.
(That's our way of telling you we're "varklempt"...)
xoxo, latkes & endless gratitude,
Rachael & Team MPress
1. RACHAEL TO ATTEND NAMM CONFERENCE IN CALIFORNIA
Rachael will be attending The NAMM Show for the first time, from January 22 to 25, courtesy of her friends at Casio/Privia Keyboards. NAMM is a conference dedicated to music gear, and Rachael is eager to connect with instrument makers and other industry pros. If you will be attending and would like to meet up with us while we're there, please respond to this email or contact: booking@mpressrecords.com.
2. RACHAEL & MPRESS AT FOLK ALLIANCE IN KANSAS CITY IN FEBRUARY
Once again, Rachael and MPress Records will be attending one of Rachael's very favorite musical events, the Folk Alliance International Conference in Kansas City, Missouri. A 5-day gathering of over 2,000 acoustic musicians, concert presenters and promoters, Folk Alliance is a fantastic opportunity to mix, mingle and collaborate with some of the biggest talent in independent music. Rachael's label, MPress Records, will also be hosting their own showcase room, featuring over 2 dozen international artists including fellow label-mate Seth Glier. To learn more, visit www.folk.org; keep your eyes peeled to www.rachaelsage.com for Rachael's full showcase schedule!
3. RACHAEL'S LATEST MUSIC VIDEO: "WAX"
Have you seen Rachael's latest music video for her song "Wax"? If you missed the premiere last month on Yahoo! Music, you can check it out now on her YouTube channel! Directed by Nick Clark and featuring a guest appearance by internationally renowned theremin player Armen Ra (Antony & The Johnsons, Marc Almond), the clip was shot in the incredible MorYork art gallery in Los Angeles, and features the extraordinary artwork of Clare Graham. We hope you love it as much as we do - and thanks in advance for sharing it far & wide! :)
4. RAVE REVIEWS FOR "BLUE ROSES"...
Rachael's new album "Blue Roses" has been garnering positive reviews, and we're please to share the latest interviews & accolades! Thanks to all of these writers & publications for their thoughtful coverage of the new album:
5. THINK GALLERY SHOWING RACHAEL'S ART THROUGH DECEMBER!
Last month, Rachael held an art reception at New York's Think Gallery. This is the second Think Gallery show for Rachael, who has been creating mixed-media artwork, drawing and painting since grade school. Working primarily with acrylics, ink and — of course! — glitter, she deems her hometown NYC to be her greatest inspiration. Her work will be on display through the New Year, so we hope our New York-area friends will venture down to 1 Bleecker Street near Bowery before December 31st to check it out! (If you can't make it, you can see photos rom the art reception on Facebook.
6. UPCOMING SHOWS: MIDWEST, UK, IRELAND, NYC & SXSW.
As always, Rachael is never in one place for too long, and she'll be continuing to bring her new material to a venue near you in 2015! January shows are already lined up for Chicago & Milwaukee (with the wonderful Mary Fahl of October Project), along with a special Valentine's-themed appearance at NYC's Joe's Pub and official CD Release concerts in the UK & Ireland in February. In March, Rachael and her label will be headed down to Austin, TX for SXSW, and of course Rachael will be playing up a storm there with her band The Sequins. For more details see the right side of this newsletter, and for ongoing updates, please visit Rachael's website.
AVAILABLE NOW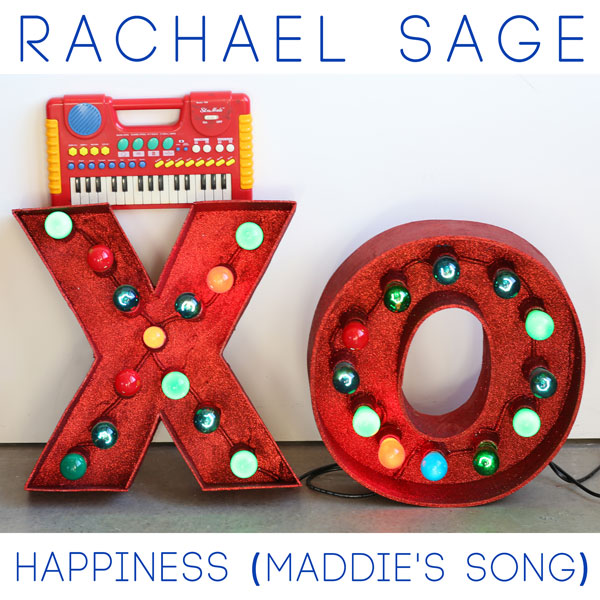 ---
UPCOMING SHOWS
(For more details and to confirm start times, please visit Rachael's website)
1/16/15 • Chicago, IL
City Winery
8:00 pm
with Mary Fahl
1/17/15 • Milwaukee, WI
Shank Hall
8:00 pm
with Mary Fahl
1/22-25 • Anaheim, CA
The NAMM Show
MPress Attending
2/6/15 • Binghampton, NY
Bundy Museum
7:00 pm
2/10/15 • New York, NY
Joe's Pub
7:00 pm
Valentine's Concert Extravaganza, featuring The Sequins (Andy Mac, Ward Williams) plus surprise special guests!!!
2/18-22 • Kansas City, MO
Folk Alliance International Conference
MPress Attending
3/17-18 • Austin, TX
SXSW 2015
MPress Attending
4/12/15 • Alexandria, VA
The Birchmere
8:00 pm
with Shawn Colvin