Hello & Happy almost-Summer — our favorite season here at MPress Records!!
We have a whole bunch of sparkling Rachael Sage news for you, and a slew of upcoming gigs to share with you as well. So, grab an iced chai, peruse below, and hope to see some of y'all out there at a show :)
xo,
Rachael & Team MPress
1. RACHAEL VISITS THE ALDC, HOME OF LIFETIME TV'S "DANCE MOMS"!
As many of you may know, the #1 Lifetime TV Reality show "Dance Moms" has featured eight of Rachael's songs this season, including "Frost", "Birthday" and "Bravedancing". A couple weeks ago, lyrical dance-guru and star of the hit series, Abby Lee Miller, graciously invited Rachael to visit the Abby Lee Dance Company (ALDC) in Pittsburgh, PA to meet the young dancers who've performed so beautifully to her music. It was an absolutely magical day, and one Rachael will never forget! Check out this photo of Rachael with Abby, Gianna (a choreographer for the show), and award-winning dance prodigy Maddie Zeigler!
If you've missed Rachael's music on the show this season, don't worry! You can see all 8 of the dances they've choreographed to her songs on YouTube, at the links below:
2. PERFORMANCE WITH JAMIE CULLUM IN BOSTON — VIEW THE VIDEO RECAP
On Sunday, June 1, Rachael had the pleasure of supporting British jazz-pop chart-topper Jamie Cullum at Boston's iconic House Of Blues. Cullum, who plays piano, drums and beatboxes with staggering proficiency, also manages to stylishly strip-tease from a suit and tie to a T-shirt and jeans throughout his wildly dynamic two-hour performance. He and his incredible band and crew could not have been more welcoming to Rachael, and the crowd at the House Of Blues was warm and enthusiastic. Thanks so much to House Of Blues in Boston and to Jamie, his band and crew, for an incredible night...let's do it again some time, shall we?
View the video recap HERE!
3. RECORDING NEWS: JUDY COLLINS SINGS ON RACHAEL'S UPCOMING STUDIO ALBUM
Earlier this month, the legendary folk icon Judy Collins joined Rachael at Avatar Studios in NYC, where she sang on a track that will be featured on Rachael's forthcoming studio album, to be released in Fall 2014. That's about all we can share for now, other than this fine photo, captured by the multi-talented recording engineer/photographer John Shyloski (who also recorded the song).
4. SUBCULTURE: NYC EP RELEASE & PHOTO RECAP
Last month Rachael released her new EP, "New Destination", and debuted at the gorgeous new venue SubCulture in NYC. Backed by her fabulous band The Sequins (Ward Williams, Kelly Halloran & Andy Mac), Sage shared new material and old favorites, played the venue's stunning Steinway grand piano, whooped it up at her customized Privia keyboard, sang with special guests A Fragile Tomorrow and generally had a blast! Check out the photo gallery HERE...
5. UPCOMING SHOWS THIS MONTH: MIDWEST, PA, SEATTLE PRIDEFEST
Rachael resumes her "New Destination Tour" this week, beginning with a show in Cleveland where she'll play with Judy Collins at the stunning Evans Amphitheatre at Cain Park. Other stops along the tour include another show with Judy Collins in Iowa City, as well as shows in Chicago, Lexington, and Columbus, culminating with an appearance at Seattle Pridefest on June 29. For updated tour info, visit www.rachaelsage.com/shows, or see the right side of this newsletter!
6. UK SUMMER TOUR IN THE WORKS, INCLUDING CORNBURY FESTIVAL APPEARANCE
Yes, Rachael will be returning to the UK – her beloved home-away-from home – in July, woohoo! The tour will feature a return to the Cornbury Festival in Oxfordshire on July 5, where Sage will be joined by her uber-talented violinist Kelly Halloran; also performing this year at Cornbury will be Suzanne Vega, The Gipsy Kings, and Simple Minds! More dates are pending for London, Brighton and Birmingham, among others, so keep an eye on Rachael's website for constant updates!
AVAILABLE NOW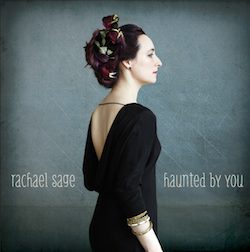 ---
UPCOMING SHOWS
(For more details and to confirm start times, please visit Rachael's website)
6/14 • Cleveland, OH
Evans Amphitheatre @ Cain Park
8:00 pm
with Judy Collins!
6/15 • Cleveland, OH
House Concert
7:00 pm
RSVP HERE
6/16 • Lexington, KY
Natasha's Bistro
8:00 pm
6/17 • Columbus, OH
Brothers Drake Meadery
9:00 pm
6/18 • Chicago, IL
Uncommon Ground On Devon
8:00 pm
6/19 • Iowa City, IA
Englert Theatre
8:00 pm
with Judy Collins!
6/20 • Clive, IA
The GrapeVine
7:00 pm
6/27 • New York, NY
RAW NYC "Panorama" Showcase @ The Cutting Room
7:00 pm
6/28 • Easton, PA
Gold Room @ Mercantile Home
8:00 pm
6/29 • Seattle, WA
Seattle PrideFest
3:00 pm
7/2 • Southampton, UK
The Art House
7:30 pm
7/5 • Oxfordshire, UK
Caffe Nero Stage @ The Cornbury Festival
9:30 am
7/8 • London, UK
The Troubadour
8:00 pm
7/12 • Clinton, NJ
Black Potatoe Festival
6:30 pm
7/17 • Wilmington, DE
Ladybug Festival
9:00 pm
7/24 • Little Compton, RI
Carolyn's Sakonnet Vineyard
6:00 pm
8/7 • Boulder, CO
FMQB Triple A Conference Showcase
4:00 pm