We are pleased to announce the pre-order for Rachael's new album "Choreographic" is live! Some of the proceeds will benefit the Stomp Out Bullying! Check out some of the awesome items we're featuring below, then head over to PledgeMusic to see all the rest and pre-order your copy!
A Message From Rachael:
I'm SO EXCITED to announce that my new album "Choreographic" is coming out on May 20th! This album is especially meaningful to me because it's inspired by my lifelong relationship to dance. Over the last few years, a lot of my songs have been been embraced by the lyrical dance community (including on the TV show Dance Moms), so I decided to make a whole album of "ballet-pop". Just like with my last album Blue Roses, I'm teaming up with PledgeMusic to present a pre-order with all kinds of fabulous exclusives!
You can pre-order a copy of "Choreographic" along with a variety of other items and experiences. Every order will include a digital download of the album (delivered a day before it's available anywhere else). I hope you all find something you like – woohoo!
Also, every order will give you an 'Access Pass' to the private section of this site, where you'll get exclusive downloads, streams of new songs, unreleased videos and much more. All of this is my special way of saying thank you so much for your support!!
Thanks so much for being a part of this ongoing adventure with me – I couldn't do it without you…and I can't wait for you to hear this new album!
xo & light,
- Rachael & Team MPress
PRE-ORDER NOW!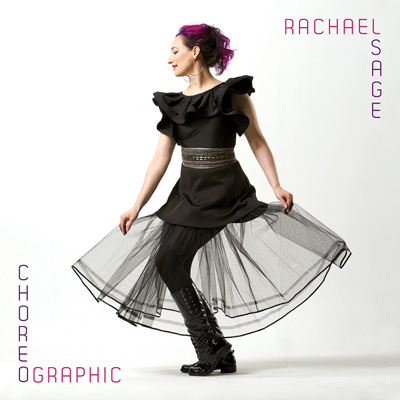 Blue Roses (Deluxe Digital Edition)
---
UPCOMING SHOWS
(For more details and to confirm start times, please visit Rachael's website)
3/16 • Austin, TX
Music Gorilla @ Burnside Tavern
12:00 pm
3/18 • Austin, TX
MPressFest SXSW 2016 - 10th Anniversary
12:00 pm
3/19 • Austin, TX
RedGorilla Music Fest @ HandleBar
1:00 pm
3/19 • Austin, TX
therepubliq fest @ Oilcan Harry's
6:00 pm
4/8 • Charlotte, NC
The Evening Muse
8:00pm
supporting Mary Fahl
4/9 • Duluth, GA
Red Clay Theatre
8:00pm
supporting Mary Fahl
4/12 • Greenville, SC
Coffee Underground
8:00pm
4/13 • Charleston, SC
Awendaw Green Barn Jam
6:00pm
4/14 • Nashville, TN
The Bluebird Cafe
6:00pm
4/16 • Washington, DC
The Corner Store
8:00pm
5/4 • Columbus, OH
Woodlands Tavern
8:00pm
5/5 • Pittsburgh, PA
First Unitarian Church
8:00pm
5/7 • Binghamton, NY
Cyber Cafe West
9:00pm
5/13 • New York, NY
Rockwood Music Hall Stage 2
7:00pm
NYC ALBUM RELEASE SHOW!
5/14 • Columbia, NJ
Muses In The Vineyard Festival
4:30pm
6/10 • Chicago, IL
Uncommon Ground Edgewater
8:00pm
6/11 • Ann Arbor, MI
The Ark
7:30pm
supporting Mary Fahl
6/12 • Spring Lake, MI
Seven Steps Up
7:00pm
supporting Mary Fahl