Hello friends!
We hope everyone is well & enjoying the changing of the seasons! We have mixed feelings about summer ending around here — but we do like pumpkins & pretty autumn leaves, so there's that...
It's been a while since Rachael's last newsletter, and as some of you may have seen on her socials, she's been busy getting back to a variety of projects after some rather serious health issues. As always, Rachael and her team here at MPress Records are deeply grateful for your ongoing love & support!
Enjoy the latest news & upcoming excitement below!
xo & falling leaves,
Team MPress
1. RACHAEL SHARES PERSONAL STATEMENT ABOUT HER HEALTH ON SOCIAL MEDIA
Earlier this month, Rachael made the decision to share her 2018 diagnosis of uterine cancer, along with the very positive news of her recent "clean" scans. With her characteristic aplomb and a heavy dose of gratitude for her medical team, friends and family, she shared insights into her treatment, and expressed her determination to resume creative endeavors with more passion than ever before. Read the full statement HERE.
2. LADYBUG FESTIVAL: RACHAEL HEADLINES THIS WEEKEND IN DELAWARE!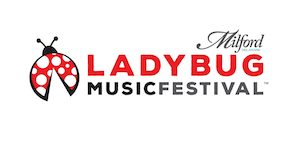 Rachael is thrilled to be performing as part of the all-female lineup at the Milford Ladybug Music Festival in Milford, DE this Saturday, September 21. She'll be headlining the Library Amphitheater Stage accompanied by her fabulous trio The Sequins; other artists appearing at the event include her good friends Nalani & Sarina, Christine Havrilla, and Piper & Carson. This event is particularly special for Rachael, as her spirit-insect from childhood has always been the ladybug (fun fact: her first book report was also on ladybugs). The festival is free to attend. For complete details, visit their site!
3. THE PEOPLE'S VOICE CAFE PRESENTS RACHAEL IN CONCERT IN NYC!
On Saturday, September 28 Rachael and cellist Ward Williams will perform a rare NYC acoustic duo show at the People's Voice Cafe in Murray Hill. The People's Voice Cafe, located in the Community Church of New York U.U. is an alternative coffeehouse combining culture with political activity, associated with the People's Music Network. Also sharing the bill is folksinger Ellen Bukstel. For more information, visit their web site.
4. RACHAEL TO PERFORM AT 2 CANCER AWARENESS MONTH EVENTS IN OCTOBER
In conjunction with October being Cancer Awareness Month, Rachael will perform at 2 very unique venues, with both events benefiting cancer-related charities.
First, she will perform on Oct. 12th at a benefit for Yoga 4 Cancer, presented by Now:Yoga. Collaborating with the Next Stage Dance Company, she will debut her forthcoming charity single "Bravery's On Fire", accompanied by cellist Ward Williams. If you love dance and enjoy seeing dancers perform to Rachael's music, this event is for you! Read more & RSVP HERE...
Later in the month, Rachael Sage & The Sequins will return to beloved listening room Rockwood Stage 3 for the official release of her charity single "Bravery's On Fire". Proceeds from this concert will benefit women's cancer research. Check out the Eventbrite and reserve your tickets now for this intimate space, before they sell out!
5. RACHAEL COLLABORATING WITH THE JLSC & LENNON BUS IN NYC
On September 16 at City Hall Rachael — along wtih Prince Royce, the NYC Council, and NYC Anti-Gun Violence organizations — participated in Come Together NYC: Imagine a City With No Gun Violence which featured The Lennon Bus, a mobile educational and recording facility where public school students learn how to make & record music. The event also encouraged participants to spread awareness and support towards ending gun violence in America.
On the 25th, she will once again board the Lennon Bus as a music education volunteer, teaching at NYC public school PS-MS200. With arts and music funding in danger of being cut or eliminated in America, the non-profit bus provides students of all ages free, hands-on opportunities to make music.
AVAILABLE NOW!

"Myopia" Merch
all designed by Rachael herself!
---
UPCOMING SHOWS
(For more details and to confirm start times, please visit Rachael's website)
9/21/19 • Milford, DE
Milford Ladybug Music Festival
7:00 pm
9/28/19 • New York, NY
People's Voice Cafe
8:00 pm
w/Ellen Bukstel
10/12/19 • New York, NY
Yoga 4 Cancer Benefit @ Now:Yoga
8:00 pm
10/29/19 • New York, NY
Rockwood Music Hall Stage 3
8:30 pm
11/7 - 11/10/19 • Stamford, CT
NERFA
showcase schedule TBA
---
Want to host a house concert?
Email booking@mpressrecords.com!